Simpson Family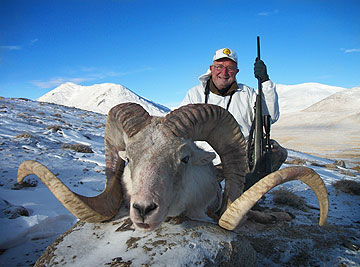 Mike thas always had a passion for wildlife and the outdoors. It was this passion that led him to create Conroe Taxidermy LP in 1972. What began as a way to scrape together a few extra dollars has grown to the largest taxidermy facility in the southern U.S. and one of the biggest in the nation. Now, a family business with his sons Michael, Travis and Barret, Mike attributes their business' growth to hard work, attention to detail, and craftmanship.
"Having actually hunted the animals helps us create a better mount." Simpson said. "We are known around the world becuase of our quality and creating works of art to last a lifetime."
Along with his very successful business life, Mike has also contributed countless hours to Safari Club International and its many conservation efforts worldwide. He is a Life Member and serving as President of this prestigious organization. In past years, Mike has served as Director at Large, Vice President, and has also served on the Trophy Records Committee for over 15 years. He has measured more animals for the Record Book than any other Award, as has acted as the measurer since it began in 1977. He has hunted six continents, collecting more than 350 species with the most qualifying for the Record Book. He has won the C.J. McElroy Award, the Weatherby International Hunter of the Year Award, and the World Hunting Award, SCI Hall of Fame, and the Jim Conklin Award. Mike Simpson is a member of the NRA, Boone & Crockett Club, Rocky Mountain Elk Foundation, International Sheep Hunting Association, Sportman Clubs of Texas, Houston Wood & Waters Club, Ducks Unlimited, Coastal Conversation Association, Rocky Mountain Mule Deer Foundation, Grand Slam Club, Texas Operation Game Thief, Exotic Wildlife Association, National Taxidermy Association, and Record of Exotics.
Notable Accomplishments of Mike Simpson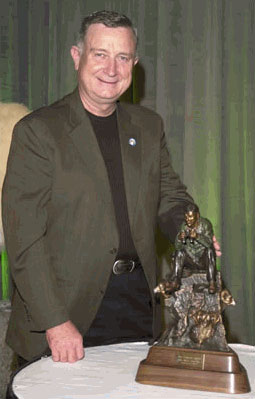 Lifelong commitment to youth education
Lifelong commitment to sport hunting
Collection of 18 species of sheep throughout the world to qualify for a superslam of world sheep = 40 sheep
Collected 23 species of wild goats of the world
Winner of the Safari Club International "International Hunter of the Year Award" in 1999
Winner of the "SCI President's Award" in 2000
Winner of the "SCI C.J. McElroy Award" in 1995
Winner of the Safari Club International "Hall of Fame Award" in 2003
Recipient of the 2003 Weatherby Hunting and Conversation Award